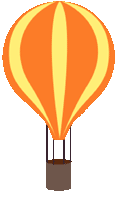 Camp
Gan Izzy
Prices include all activities, field trips, lunch, and snacks.
Registration Checklist for Parents:
Camper Medical Information Form
(Online or Paper)
​
2021 Camp Information Packet
May 24 - June 4
One Week $300
Two Weeks $530
For Boys and Girls, Entering Grades 1-7
Your child will kayak on a lake, go on nature hikes and fishing trips, create a ceramic masterpiece, and star in talent shows all while enjoying lots of stories, songs, making new friendships and experiencing the joy of their Jewish heritage in a warm and caring environment.
​
Gan Izzy Teen Camp provides Alaska's Jewish teens with the opportunity to explore Alaska at its best with experienced instructors. From tennis, hiking and camping, to art and theatre, in a protective social setting with experienced role models and teen leaders which will allow them to form lasting friendships, Teen camp is guaranteed to be an out-of-this-world experience. Some highlights have been zip lining, our overnight adventure, glacier climbing and incredible art and sports instruction. These two weeks are going to be packed with unbelievable activities and trips. Your teen will explore Alaska in a way he/she is sure to always remember!
Camp Gan Izzy:
The Summer of a Lifetime!