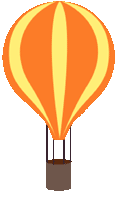 Camp
Gan Izzy
Medical & Comprehensive Information Form
Please submit the Medical & Comprehensive Information Form below for EACH camper you have participating in this 2019 Season of Camp Gan Izzy! Please note that it is necessary to complete all medical and allergy information for your camper. This form as well as the Horseback Riding Parental Consent Form, are necessary to complete your camper's registration for Camp Gan Izzy.
For questions about this form feel free to contact the camp office at 907-279-1200 or email: camp@alaskajewishcampus.org.
If you'd prefer to print our Medical & Comprehensive Information Form and turn it into the office you can access the printer
friendly version below.